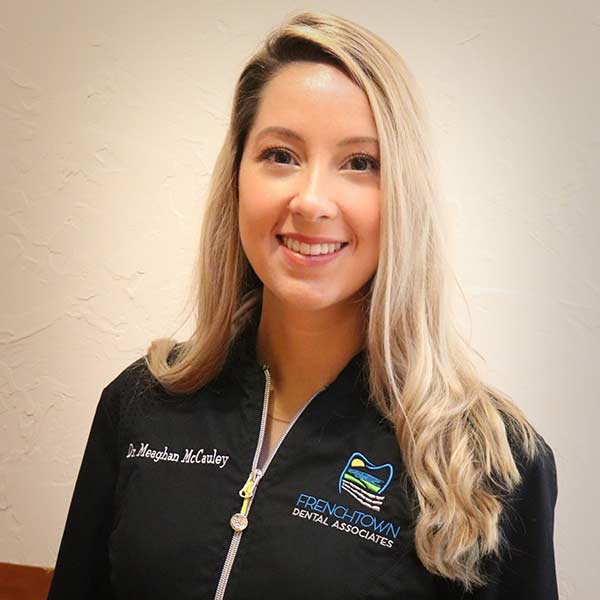 ---
Dr. Meaghan McCauley grew-up in Central Massachusetts and then attended Providence College where she earned her Bachelor of Science degree. She went on to graduate from Tufts University School of Dental Medicine in 2017, and then expanded her dental training at Westchester Medical Center in New York. Since residency, she decided circle back and call Rhode Island home and has been working as an associate in private practice. She is very excited to be joining an amazing team at Frenchtown and Stonington Dental Associates.
Dr. McCauley is committed to expanding her knowledge and education in dentistry. She has taken continuing education courses in cosmetic and surgical dentistry, Botox cosmetics and Invisalign. Dr. McCauley is a member of the American Dental Academy and Rhode Island Dental Association. Her goal is to stay up to date on the best dental treatments available and to provide comprehensive whole patient dental care.
In her free time, Dr. McCauley enjoys spending time with her husband Mike and dog Bode. Together they enjoy skiing, running, and exploring the beautiful beaches of Rhode Island.