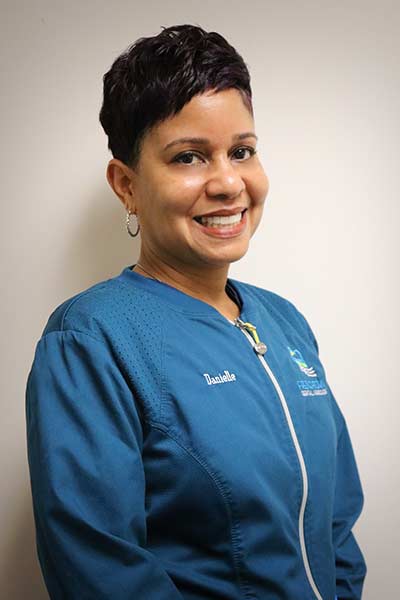 Danielle
Danielle has been a hygienist for over 25 years. She graduated from the CCRI Dental Hygiene Program in 1994. She loves developing relationships with her patients, as well as providing excellent patient care.
She and her husband live in Providence, RI. In her free time, she enjoys cooking, relaxing at the beach, and spoiling her great niece Phenix.
---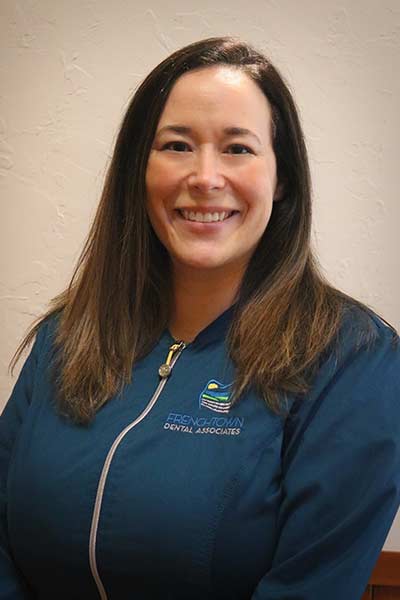 Heather
Heather is a native Rhode Islander, currently residing in Cranston. In 2009 she completed the dental assisting program from CCRI in Lincoln, RI. She went on to work at an orthodontic office as an assistant for two years. She then enrolled in the dental hygiene program at CCRI and graduated with her dental hygiene degree as well as local anesthesia license in 2013. Heather has worked with Dr. Cariappa in the past and is thrilled to be back working along side her and other familiar team members again.
While not working, Heather enjoys spending time with her husband and two sons. Heather loves all animals, but has a special love for her treasured Dachshunds. In her free time she also enjoys cooking and baking.
---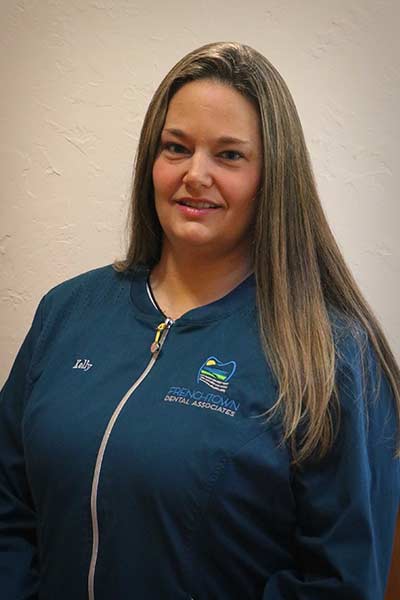 Kelly
Kelly has been a Certified Dental Assistant for 14 years and counting. She graduated from Lincoln Technical Institute. Kelly has a compassion for dentistry and loves assisting the doctors and loves assisting with the doctor in order to give the patients their best and healthiest smile. Kelly lives in Coventry, RI with her husband, son and their dog Sydney. In Kelly's free time she enjoys shopping, roller-skating and anything that has to do with Halloween.
---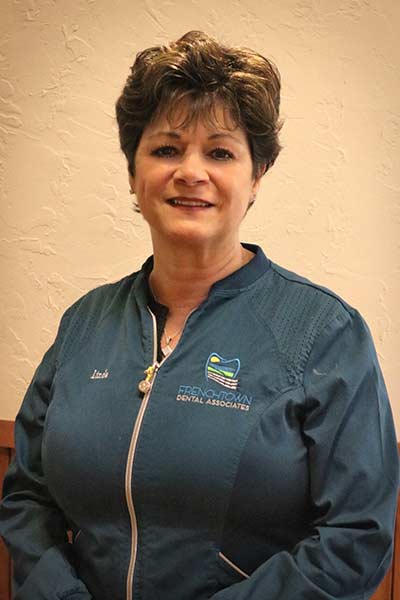 Linda
Linda became a certified dental assistant in 1986 five years after she started her first dental assisting job at a general dental practice. In addition to general dentistry Linda has also worked in Orthodontics. Linda began working with Dr. Wolff in 1989 and worked with him for 30 years! Linda started working with Dr. Cariappa in 2019 shortly before Dr. Wolff retired. Linda decided to continue working with Dr. Cariappa after Dr. Wolff retired and is proud to stand beside her and our new team. She enjoys providing quality dentistry in a comfortable atmosphere. In her free time Linda loves being surrounded by family and friends. Her interest includes working out, swimming, kayaking and gardening.
---
Lisa
Lisa has been in the dental field for over 32 years and worked with Dr.Wolff for 10 of them. Lisa is compassionate and strives to ensure a positive dental experience by putting patients at ease. Lisa is eager to learn and is always the first to give a helping hand. She is bright and vibrant just like her favorite flower- Sunflower. In her spare time Lisa enjoys spending time with her daughter Rachel, family and friends. She enjoys going to the beach, walking her beloved dog Beethoven and gardening.
---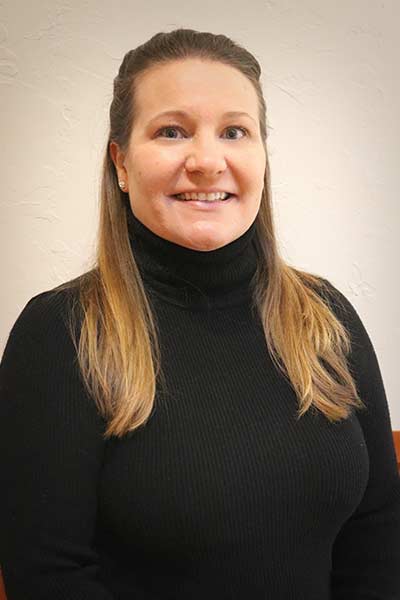 Nicole
Nicole began her dental career over 15 years ago as a Certified Dental Assistant. Her current role is that of a front desk administrator. She enjoys getting to know each patient on a personal level. She will kindly help you understand your dental procedures and treatments utilizing her years of professional dental experience and knowledge. In 2008, Nicole completed a volunteer dental mission in Guatemala performing necessary extractions and overall general dental care to local residents, with a group of dental professionals. Nicole currently lives in East Greenwich with her husband and their 8-year-old son. She enjoys cooking, traveling and anything artsy. Nicole also loves to give back to the community and she is a proud member of her son's school PTG.